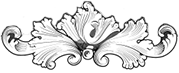 March 17-18-19-20 | The Legacy Events Center in Farmington
  Simple Treasures Spring Boutique
   March 17-18-19-20 at the Legacy Events Center in Farmington 
  DIFFERENT ENTRANCE!  Entrance into the boutique will be East of the roundabout over by the DMV.
  Watch for our signs!  Click Here for a PRINTABLE MAP  Just follow the Pink Line.
 Simple Treasures will be in the three south buildings where we were last fall. 
 Parking will be in the South and East Lots.  There will be no athletic events at Legacy during Simple Treasures so those lots will remain open to us. 
  Grand Opening Wed 10am.  Free treats and treasure hunts!
  Wednesday-Friday 10am to 8pm and Saturday 10am to 6pm
  $1 Admission
   Central Checkout
  All Major Credit Cards Accepted
 High Risk Shopping Hours Daily from 4pm to 6pm.
  If you've never been to a boutique before, this is the one not to miss!  Over 150 of Utah's Premier Top Local  Crafters!   A Huge Array of Booths Filled with, Fashion Chic Accessories, Handmade Jewelry, Neighbor Gifts, Metal Décor, Yummy Treats and much much more!!!  A Davis County Tradition!!! 
   Social Distancing measures and extra precautions taken. Masks Required. 
   Show info:  (801) 814-8670
  E-mail:  : simpletreasuresboutique@gmail.com
Sign Up For Our Mailing List
Sign Up For Our Text Notifications
Legacy Center Indoor Arena
151 S 1100 W, Farmington, UT 84025