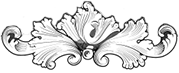 March 17-18-19-20 | The Legacy Events Center in Farmington
Simple Treasures Spring Boutique
 March 17-18-19-20 at the Legacy Events Center in Farmington
 Grand Opening Wed 10am.  Free treats and treasure hunts!
 Wednesday-Friday 10am to 8pm and Saturday 10am to 6pm
 $1 Admission
 Central Checkout
 All Major Credit Cards Accepted
 If you've never been to a boutique before, this is the one not to miss!  Over 170 of Utah's Premier Top Local Crafters!   A Huge Array of Booths Filled with, Fashion Chic Accessories, Handmade Jewelry, Neighbor Gifts, Metal Décor, Yummy Treats and much much more!!!  A Davis County Tradition!!! 
 Social Distancing measures and extra precautions taken.
 Show info:  (801) 814-8670
 E-mail:  : simpletreasuresboutique@gmail.com
Sign Up For Our Mailing List
Sign Up For Our Text Notifications
Legacy Center Indoor Arena
151 S 1100 W, Farmington, UT 84025