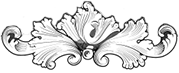 Simple Treasures was founded in the year 2000 in the cozy little town of Corinne Utah. Its owner, Jennie Thacker, had handled the city's 4th of July vendors and decided to go into business for herself. From there business moved into Brigham City, then Ogden and on to Farmington at the Legacy Events Center. In 2015 we added our Weber County location for our December show and love being at the Golden Spike Events Center for our Ogden customers for the holidays. 
Craft vendors are top notch and carefully recruited from all over the state. Specializing in unique, locally handmade items. Simple Treasures has experienced phenomenal growth every year. Since its conception in 2000, Simple Treasures has evolved from a tiny unknown, to being a favorite with boutique-goers from all over Utah.
Customer's love Simple Treasures because of our huge selection and our fun atmosphere! You'll love the central checkout. It's great to be able to shop 180 booths and only pay once! Many people love to come for a girls night of any kind. Spend an hour or two visiting, laughing and shopping together surrounded by a huge array of booths filled with handmade crafts, home decor and gifts for any occasion. Our Grand Opening is a blast. We have treasure hunts, and free treats and first dibs on all of the good stuff! But don't worry, the vendors keep things really stocked up for the rest of the show! Our amazing cashiers work really hard and are super friendly. They love visiting with all the customers and will have you heading out the door smiling and laughing.
Simple Treasures is fast becoming famous with its vendors as well because of the very heavy advertising investment that is put into each show. Jennie believes that when advertising dollars are invested, everyone will see the returns. Vendors also love the unique computerized check out system designed by Jennie's husband Paul for her first show in 2000. Since then, it has been refined and perfected into an awesome system for a central checkout show. Vendors can check sales online any time. At the end of each show,  most discrepancies can be fixed before payment is sent out. Now in its 20th year, Simple Treasures is not only a boutique, it is an "experience". With six shows this year, boutique-goers can find many unique gifts and anything to decorate their home, garden, and Holiday at reasonable prices. With over 150 quality handmade crafters involved in each show, the selection is phenomenal. Check out our upcoming shows link at the top for dates! Come experience Simple Treasures!!!
Legacy Center Indoor Arena
151 S 1100 W, Farmington, UT 84025